Every November following the publication of the IEA's World Energy Outlook, the leadership of the Agency travels to major capitols in an effort to explain to the world's leaders the conclusions of the new publication. Parts of this year's briefings contain not-so-subtle hints as to what sort of energy policies the world's leaders might like to follow if they want to avoid killing off all life on earth a century or so from now. Earlier this week the travellers stopped in Washington, where sandwiched between visits to various dignitaries they briefed an assemblage of some 200 journalists.
Although I had already ploughed through the 600-page report and extracted some wisdom for these columns, I thought it might be interesting to hear about how the IEA's leaders, who oversaw the scope and approved the findings of the new report, saw the global energy situation.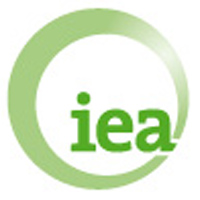 The Agency's new Executive Director and former Economic Affairs Minister for the Netherlands, Maria van der Hoeven, went first, making the point that the global energy situation has become far more challenging during the past year due to the Fukushima nuclear meltdowns, the Arab Spring uprisings, and the financial upheavals in the EU. She emphasized that the world must invest some $38 trillion over the next 25 years to maintain the flow of energy that we have become accustomed to having.
IEA's Chief Economist Fatih Birol gave the heart of the presentation. Birol began with his three principal worries: Despite global lip service to slowing global warming, CO2 concentrations in the atmosphere continued to grow last year; All governments claim to want more efficient use of energy resources, yet efficiency continues to drop; and finally high energy prices with oil prices on track to top $150 a barrel within a few years will kill any economic recovery. As an example, Birol pointed out that coal had been selling for $60 a ton as long as the Chinese were exporting it. This year when China switched from being a coal exporter to becoming even a rather small importer, prices rose to $120 a ton. More